Domestic battery
If you've been arrested for domestic battery in Palm Beach or Martin County, Fl, it is imperative that you start building your defense case as soon as possible. Submit a quick contact form with your basic information to schedule your free consultation. After contacting The Law Offices of Darren D. Shull, P.A., read the following information to familiarize yourself with the charges you may be facing.
Understanding Domestic Assault and Battery in Florida
Domestic Battery is a charge that falls under the umbrella of Domestic Violence. The definition of what constitutes Domestic violence is defined under the Florida State Statute 741.28:
Domestic violence designation occurs when the alleged perpetrator is a member or past member of a household:
"Domestic violence" means any assault, aggravated assault, battery, aggravated battery, sexual assault and battery, stalking, aggravated stalking, kidnapping, false imprisonment, or any criminal offense resulting in physical injury or death of one family or household member by another family or household member.
"Family or household member" means spouses, former spouses, persons related by blood or marriage, persons who are presently residing together as if a family or who have resided together in the past as if a family, and persons who are parents of a  child in common regardless of whether they have been married. With the exception of persons who have a child in common, the family or household members must be currently residing or have in the past resided together in the same single dwelling unit.
What Does it Mean to Be Charged With Domestic Battery?
Domestic battery is the most common type of Domestic violence charge. Domestic battery is virtually the same as simple battery a first-degree misdemeanor, punishable by up to a year in jail or a year of probation or any combination of both as long as it does not exceed one year. Simple battery is defined as follows:
784.03 Battery; Felony Battery
(1)(a) The offense of battery occurs when a person:
1. Actually and intentionally touches or strikes another person against the will of the other; or
2. Intentionally causes bodily harm to another person.
(b)Except as provided in subsection (2), a person who commits battery commits a misdemeanor of the first degree, punishable as provided in s. 775.082 or s. 775.083.
(2) A person who has one prior conviction for battery, aggravated battery, or felony battery and who commits any second or subsequent battery commits a felony of the third degree, punishable as provided in s. 775.082, s. 775.083, or s. 775.084. For purposes of this subsection, "conviction" means a determination of guilt that is the result of a plea or a trial, regardless of whether adjudication is withheld or a plea of nolo contendere is entered.
The victim doesn't have to suffer any crucial, major physical harm to be charged with domestic battery for so long that the defendant intended to use violence against the victim. In order to be prosecuted with domestic battery and receive jail time, some sort of violence or force had to be employed, however, it does not need to be completed or successful. In addition to that, this can occur even when there is no apparent harm to the alleged victim.
Punishment for Domestic battery however carries specialized sanctions upon a finding of guilt such as extensive anger management courses, drug and alcohol testing and treatment, no contact orders with the alleged victim, and increased penalties for subsequent domestic violence convictions. Domestic battery in Florida has a number of additional consequences in regard to having to appear in court and face the possibility of conviction, parole, or jail time. It can leave a bad image and have collateral consequences which can include the loss of constitutional rights.
Pleading guilty to Domestic battery or any domestic violence charges in Florida also results in your revocation of concealed weapons permit, security guard license, and State and Federal restrictions on purchasing firearms. Adjudications for domestic violence will literally ensure your inability to gain approval from the Florida Department of Law Enforcement for firearms purchases from licensed dealers far into the future.
Many jurisdictions such as Palm Beach County have separate domestic violence courts where all arrests, prosecutions, warrants, and summons requests are handled by a separate court division. The judge, prosecutors and public defenders assigned to this specialized unit all handle only domestic violence cases.
Actions That Are Considered to be Domestic Battery and Violence Under Florida Law
According to Florida Statute 741.28, domestic violence and battery are characterized as the pushing or hitting of a family member, intimate partner, former spouse, and others. Additionally, domestic violence and battery can occur in two ways including physical and verbal. Domestic violence offenses are defined under Florida law as follows:
Physical acts considered to be domestic battery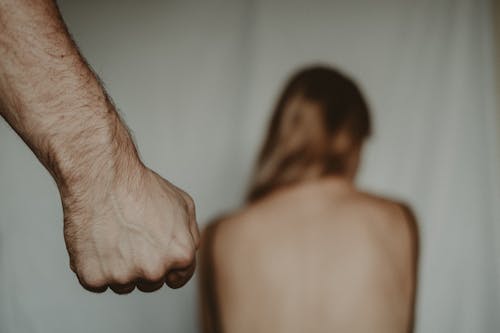 Battery
The act of battery entails physically touching, hurting, or injuring the other person. Such charges can be occurred by the mere act of touching someone without their consent. For an act to be considered domestic battery, it requires to meet the following criteria:
The victim has not given his or her permission;
Intended harmful encounter;
Dangerous or repulsive contact;
A misdemeanor carries a maximum penalty of one year in jail as well as a $1000 fine. If the defendant has previously been convicted of violence, they can be charged with a $5,000 fine and third-degree felony which carries out a 5-year sentence.
Aggravated Battery
An aggravating element such as the inflict of significant bodily injury or the use of a deadly weapon makes a criminal battery more serious. Additionally, if the defendant causes serious bodily injury, lifelong impairment, or deformity, they are charged with aggravated battery. An aggravated battery charge is a second-degree offense punishable by up to 15 years in prison and a fine of up to $10,000 if proven guilty.
Assault
An assault is considered to be a threat or attempt at imposing physical interaction or bodily harm against another individual, as a result putting the victim at imminent risk or panic. Even if the defendant did not follow up with their threat, the alleged victim has a reason to believe that he or she will hurt them. Under Florida law, this can cause potential of 60 days in prison as well as a fine of $500 if found guilty of such a second-degree misdemeanor.
Aggravated Assault
Aggravated assault is generally defined as an attack including the use of dangerous weapons but without the intention of murdering the alleged victim. In addition to that, aggravated assault can also be defined as someone pointing a firearm at another person without the intention of pulling the trigger. As a result, the charge for aggravated assault is typically harsher in contrast to simple assault with five years jail time and a fine of $5,000.
Stalking
Stalking is a first-degree misdemeanor and may occur both online and in person. Some examples of stalking in real life include;
Following an individual to their workplace.
Showing up when they are out with friends or family.
Continuously harassing them.
Whereas, online stalking includes the defendant constantly calling, texting, or emailing the victim, as well as publishing them on social media without their consent. If the defendant is found guilty of the charge, they could receive up to one year in jail as well as a $1000 fine.
Aggravated Stalking
Aggravated stalking is a third-degree crime under Florida Statute 784.048(3), that is committed when an individual intentionally harasses and pursues another person either online or in real life. Additionally, a person can be accused of aggravated stalking when they are also causing bodily harm to the alleged victim, continuously stalking them even after a restraining order has been filed, as well as threatens the other person in a believable manner. This form of stalking includes a prison sentence of 5 years and a $5,000 fine.
Kidnapping
The term kidnapping can also be used to describe domestic violence. In this situation, kidnapping is the kind of domestic abuse in which an individual is kept against their will by another with the intention of committing bodily damage and harassing them. If found guilty, the defendant will be sentenced to 30 years in prison and a $10.000 fine.
Sexual Battery
Unwanted sexual contact without consent from the other party is commonly characterized as sexual battery. Several laws demand that the act be performed by the defendant for the goal of sexual satisfaction. Additionally, under Florida law sexual battery is defined as sexual penetration without consent and if found guilty the defendant faces a maximum sentence of 30 years in prison as well as a $10.000 fine. Whereas, if they threaten to use or use a weapon that can cause bodily harm to the victim, they can be charged with a life sentence and a potential fine of $15,000.
Non-physical acts considered to be domestic battery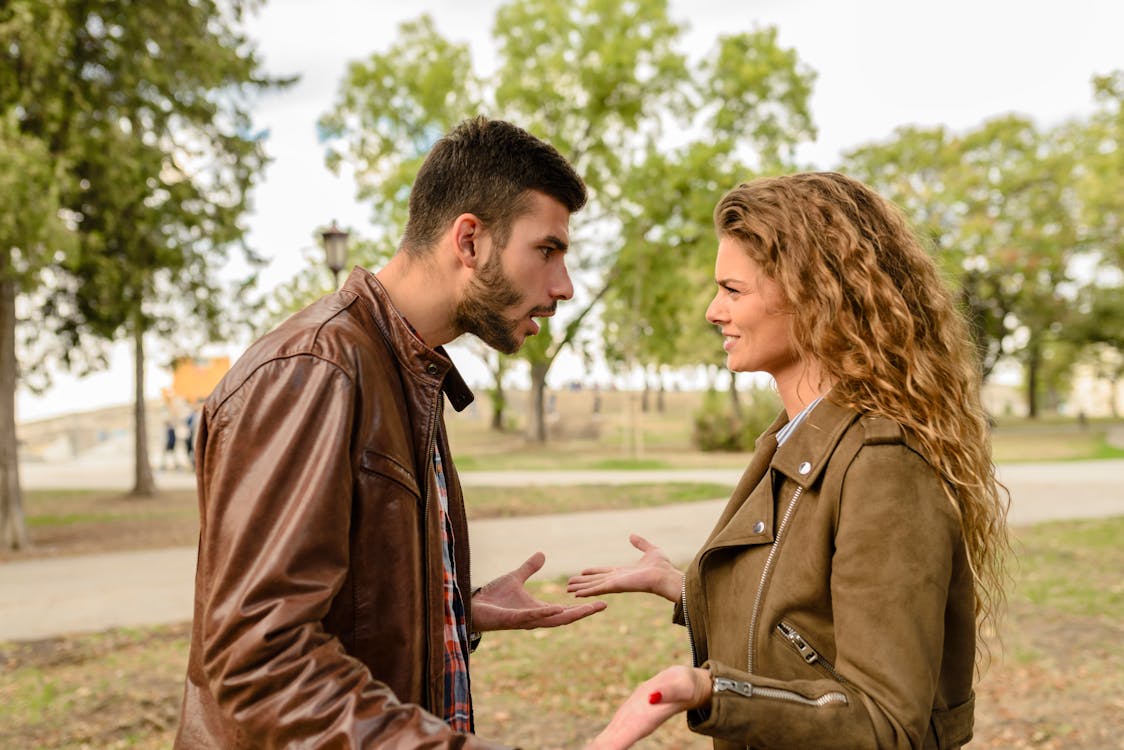 Threats
Domestic violence can also be defined as threatening acts of violence between intimate partners, for example, threatening to strike or injure your partner can result in domestic violence charge.
Emotional Abuse
Emotional abuse can also be viewed as a form of domestic violence which includes things like shaming the other person, name-calling, and degradation.
Isolation
Controlling your partner, their social connections, not letting them have a say in how they live their lives, as well as isolating them from the world can be considered domestic violence.
Intimidation
Some examples of using intimidation with the aim of making your partner scared include smashing objects, making violent and dangerous movements towards the victim, damaging materials, and more.
Male Privilege
Abuse your male privilege by treating your current or former spouse like a servant or a lesser being than you is also viewed as domestic violence.
Economic Abuse
Economic abuse in some cases may also be interpreted as domestic abuse. This form entails, not allowing your partner to contribute to society by working, limiting them to a weekly allowance, taking money from your partner, etc.
What to Expect During a Domestic Violence/Battery Case – Strategies
Domestic battery and violence are among the most easily defended offenses in Florida. Pleading guilty should only be done after your criminal defense lawyer has properly reviewed your case and considered all of the possible legal alternatives. There are several approaches to dealing with a domestic violence charge, some of which include:
Criminal defense attorney representation
Hiring a criminal defense attorney is a necessary procedure when accused of domestic battery since the chances of being dismissed or redirected improve significantly. Furthermore, a private lawyer put their expertise and abilities at disposal in order to properly dispute the allegations.
Early communication with the prosecution
One of the most important factors and benefits of hiring a private criminal defense attorney is the ability to communicate with the prosecution early on. Additionally, if your defenses are presented early, it can have a drastic influence on your case.
Getting in touch with the victim
The best way to deal with domestic battery charges is in the early phases of the process when no official charges have been made. An attorney is allowed to try and contact the victim to see if he or she wishes for the matter to be continued.
Seeking assistance
Voluntarily seeking assistance to participate in therapy sessions can show a sense of responsibility that might influence the prosecutor's opinion regarding the case and the defendant, therefore, improving the likelihood of a noncriminal settlement.
The State Attorneys Office Domestic Violence Division has attorneys and staff assigned specifically to review cases for prosecution, contact alleged victims, assist them in the court process, and directs them to social services if necessary. What is extremely important to remember is that domestic violence cases whether they arise from a physical arrest or a summons or warrant request go through a review process by a prosecutor to see if the criminal domestic violence charges can be proven.
Domestic violence cases are always reviewed by a prosecutor before they are prosecuted. An Assistant State Attorney reviewing a new domestic battery case will make a quasi-judicial decision when reviewing cases. The State Attorney's office may drop the charges in a nolle prosse; the State may file the charges as the Police Officer arrested, they may down file the charges to lesser offenses or they may make the charges greater. Always remember an experienced criminal defense attorney can have input in this review process to get the best results for the client. That's why you should hire an attorney who will commit to you that they will attempt to intervene during the case review process on domestic violence cases.
Assault and Battery on a Family or Household Member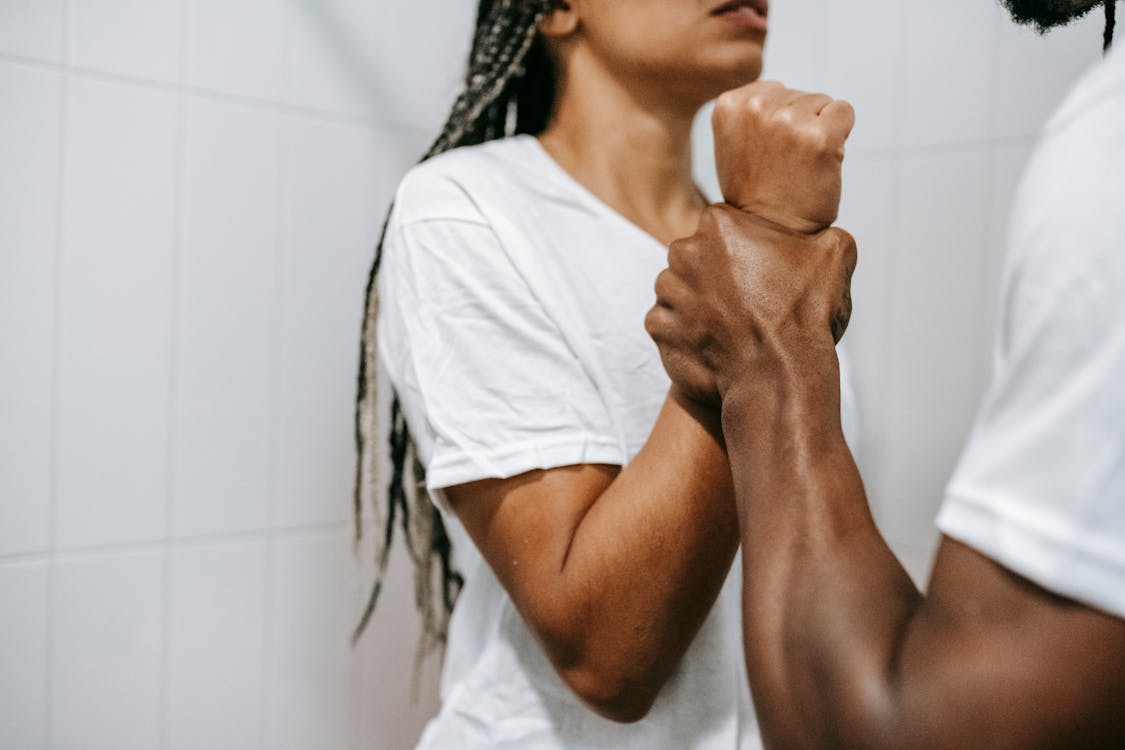 If the defendant is found guilty of domestic abuse and battery on a family or household member, they must face at least one year of supervised release, in which they have to participate in an intervention program. The defendant's probation must include participation in the intervention program unless the court explains on record why they do not feel as if this program is suitable.
Battery charges do not go away easily even if the victim tries to dismiss the case. Oftentimes, a battery charge against a family member arises during a tense and furious disagreement. Additionally, the person contacting the police hopes to dispute the situation, just to realize they made it worse if they ever want to dismiss the case. This victim doesn't have much say after the domestic battery charges have been filed without the help of a criminal defense attorney.
Those charged with domestic battery should seek the representation of a criminal defense lawyer in Jupiter, Juno Beach, Palm Beach Gardens that will fight for the rights of each and every defendant, no matter what the charge. Call The Law Offices of Darren D. Shull, P.A., at (561) 972-6444 to consult a highly experienced criminal attorney in Palm Beach County or the Treasure Coast.